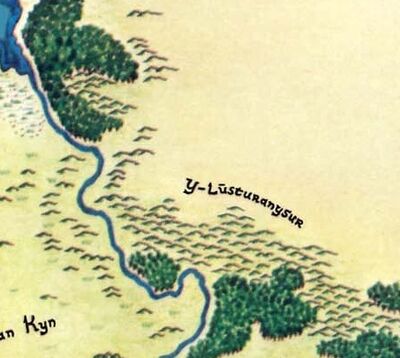 Y-Lústurangsur was a hilly karst-land lying along the eastern banks of the river Talathrant, about two hundred miles south of the Sea of Illuin.
Places of Note
Kharukthalad Nargubraz
Literature
the Wild Lands south and East, Gazetteer by Pete Fenlon
Ad blocker interference detected!
Wikia is a free-to-use site that makes money from advertising. We have a modified experience for viewers using ad blockers

Wikia is not accessible if you've made further modifications. Remove the custom ad blocker rule(s) and the page will load as expected.