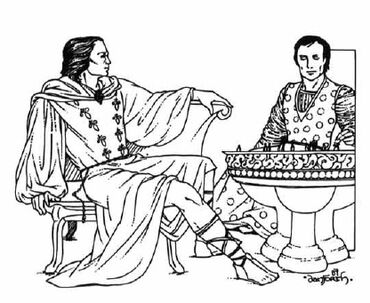 A
Noble
is a person of high-birth, a
Lord
, Ruler, Gentry or Leader of people.
A noble may refer to:
Roleplaying
The Noble is aplayable order in LOTRRPG.Rolemaster has the similar Orders: Chaotic Lord, Grand Vizier, Kuge, Leader,Noble du Robe, Noble Warrior, Paladin, Romantic, Samurai, Theocratist.
MERP
In MERP there are several titles that refer to nobles or nobility:
LOTRO
See
Ad blocker interference detected!
Wikia is a free-to-use site that makes money from advertising. We have a modified experience for viewers using ad blockers

Wikia is not accessible if you've made further modifications. Remove the custom ad blocker rule(s) and the page will load as expected.