Gordmúl
was the one-nosed and one-eyed
leader
of the Orc-Troop
Sam
and
Frodo
joined aft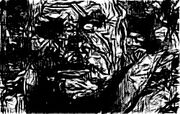 er they had disguised themselves as Orcs.
In the Books the leaders of the Orc Troop are describes as great Uruks, in the movies however Gordmúl and his lieutenant Bolingúl seem to be just huge Orcs, probably of the Morannon Orc or Gusmuras breed.
Ad blocker interference detected!
Wikia is a free-to-use site that makes money from advertising. We have a modified experience for viewers using ad blockers

Wikia is not accessible if you've made further modifications. Remove the custom ad blocker rule(s) and the page will load as expected.