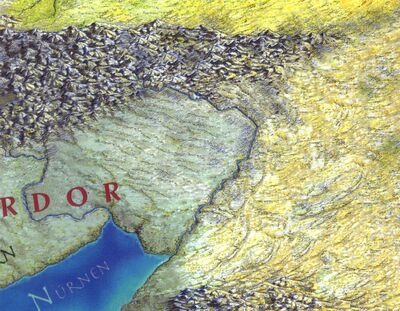 Ghurzun (Orc."Dark Land") was a region in northeastern Mordor or eastern Núrn.
Regions
Eastern Desolation Lithlad Nan Morlith Sirlíth Slave Fields Valley of the Fell Beasts
Settlements and Points of Interest
Burch Nurn Buth Ovaisa Caran Carn Telloth Culduin Eastern Guard Friyar Lug-Ghurzûn Orduga Aivaisa Sturlurtsa Núrn Virk Ulgath Zarok Ioriag
Ad blocker interference detected!
Wikia is a free-to-use site that makes money from advertising. We have a modified experience for viewers using ad blockers

Wikia is not accessible if you've made further modifications. Remove the custom ad blocker rule(s) and the page will load as expected.