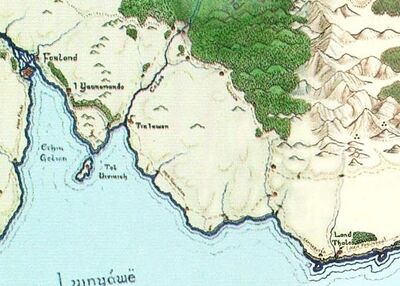 Galfalas
(S. "Fortunate Shore", Os. "Galmfalas", Q. "Alyafalasse") was a Coastal region from the Thalos to Forlond on the south coast of Forlindon. Galfalas is overshadowed in population, culture and antiquity of its settlements by Geleidhien to the west and the northern haven of Mithlond to the east. It is one of the most pleasant parts of Forlindon, where life mainly revolves around fishing, agriculture and timber.
References
Ad blocker interference detected!
Wikia is a free-to-use site that makes money from advertising. We have a modified experience for viewers using ad blockers

Wikia is not accessible if you've made further modifications. Remove the custom ad blocker rule(s) and the page will load as expected.