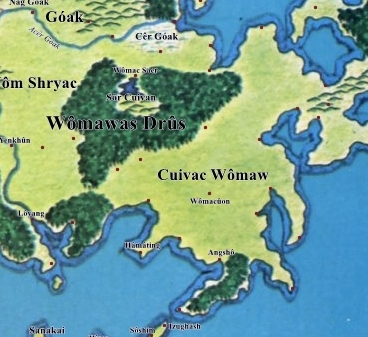 One of the oldest
Hildor
realms,
Cuivac Wômaw
(D.S."Memory of the gifted People") was the ancestral home of the
Wômac
people-one of the four original
Wômaw
tribes. It comprised the southeast portion of the great peninsula known the
Quendi
as "
Cuivistar
." This cool, grassy land was graced with rich soil, fine harbors, and a surprisingly moderate climate.
Settlements
Angshô Wômac Saer Wômacûon
References
the Wild Lands south and East, Gazetteer by Pete Fenlon
Ad blocker interference detected!
Wikia is a free-to-use site that makes money from advertising. We have a modified experience for viewers using ad blockers

Wikia is not accessible if you've made further modifications. Remove the custom ad blocker rule(s) and the page will load as expected.