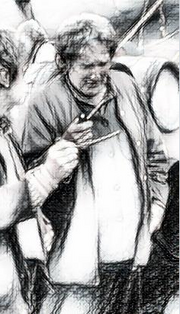 Arteveld Holman was a hobbit] of the Nape who was the owner of a Riverman-barge known as the New Venture (originally known as the Calamity). He secretly sided with the Lotho Sackville-Baggins and was actively involved in trafficking with Sharkey's minions during and after the War of the Ring, along with the Brenthaws, the wealthiest Hobbit family in the Faynereach, the area around Swanlynn, who got a "rent" from him.
References
Ad blocker interference detected!
Wikia is a free-to-use site that makes money from advertising. We have a modified experience for viewers using ad blockers

Wikia is not accessible if you've made further modifications. Remove the custom ad blocker rule(s) and the page will load as expected.